On Saturday, October 5th, 2019, TuxMat hosted a Tesla Customer Appreciation Day at our headquarters in Toronto, Ontario. From 10 a.m. to noon, we provided a space for Tesla fans to ring in the fall season with coffee and doughnuts. We wanted to show our appreciation for the Tesla driving population of our customer base for being our biggest supporters, and what better way than with treats? We were overwhelmed by the number of drivers that pulled in with polished up Teslas. Everyone gathered at the center of our parking lot, and turned it into an outdoor showroom of impressive EVs.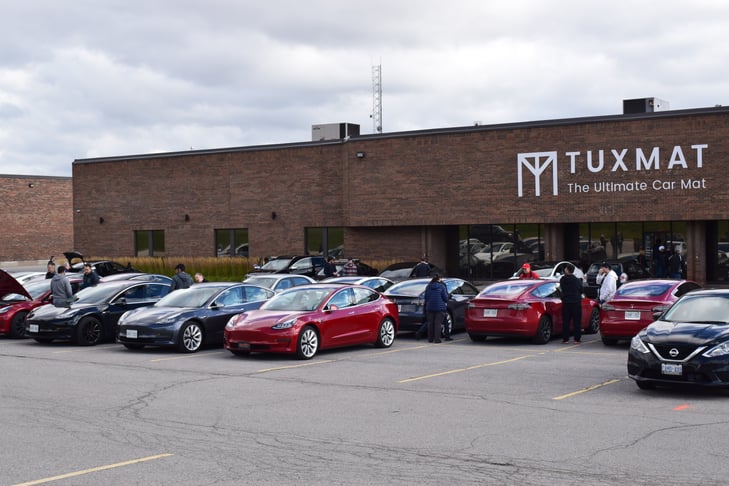 Our meet up also happened to land close to the date that Elon Musk launched the new Tesla update that had caused an online frenzy. As you probably know, if you were plugged in at all in the last month, Tesla's self-driving feature has graduated to driverless, and it feels like we are reaching the futuristic levels predicted by The Jetsons in the 60's. Elon Musk hasn't reached full self-driving capabilities just yet, but the new smart summon feature is cool enough to keep us pacified in the meantime. Tesla drivers were still getting acquainted with the new update when we held the event, so at the end of the day, a mini summoning race was organized. I must admit, Elon still has a few kinks to work out before you can drag race your Tesla while watching from the sidelines.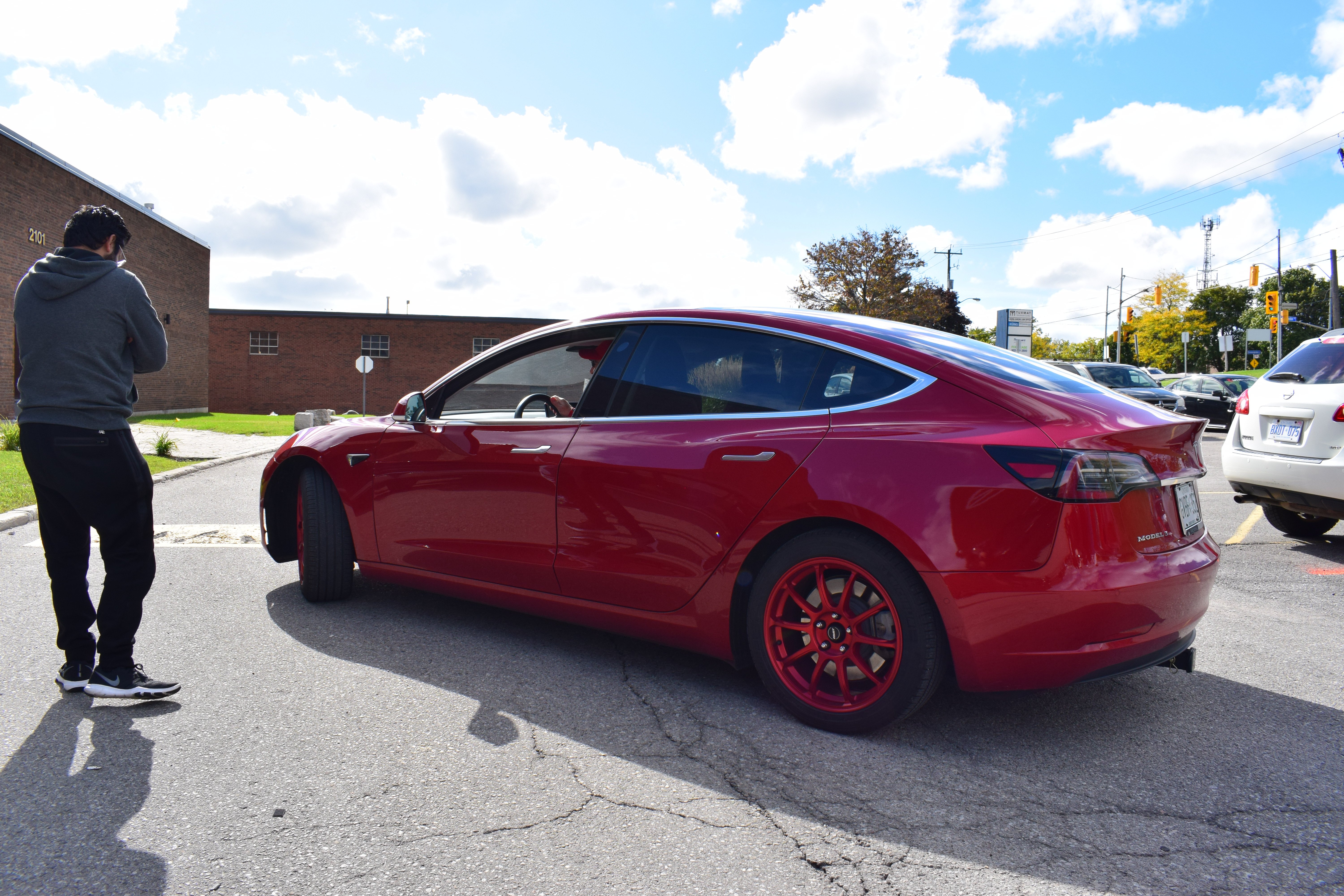 As much fun as we have planning and throwing these events, we really weren't expecting such a massive turn out. We are very grateful for our loyal customers who braved the cold to come out. We'd also like to thank the Ontario Model 3 Club for their support. And, thank you to DaxM for the video coverage he recorded of the day in which he captured a great view of the cars filmed from a drone, and footage of the impromptu summoning race (which you can see on his youtube channel at https://youtu.be/bvXB8-KHy64).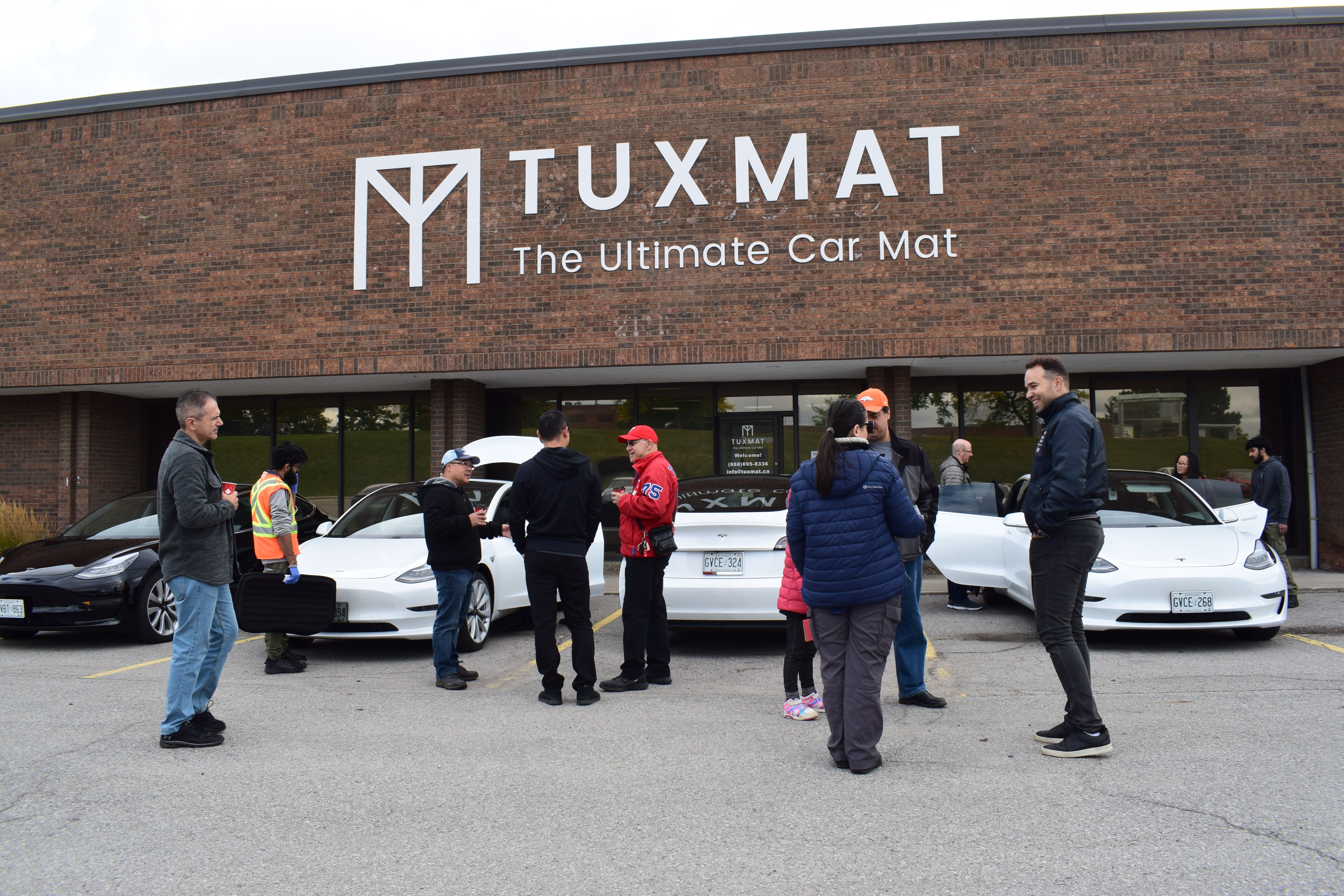 We love hosting these events, as they have provided us with an amazing opportunity to connect with our customers and fellow car enthusiasts. The Tesla Appreciation Day was such a success that we wanted to keep this momentum going, so we hosted a Mustang Meetup only one week later. Make sure you check out all the cool pics from that event as well. Follow us on Instagram or Facebook to be the first to know about any future events @tuxmatinc.