So you've recently purchased a new vehicle and you're in the market for something that protects the interior of your car from dirt and unwanted debris. With so many brands and products out there, it can be challenging to figure out what you actually need. That is why we've decided to share this guide with you to help make things easier.
Protection: Universal-Fit

vs Custom-Fit
Let's begin with the types of car mat protection that are available. Categorically, there are just two types, which are universal and custom-fit mats; custom-fit mats can also be differentiated by semi coverage and max coverage mats.
Universal mats
Basic all weather mats that protect the floor of your vehicle, often found at big box retailers
Most affordable option
One size fits all with limited protection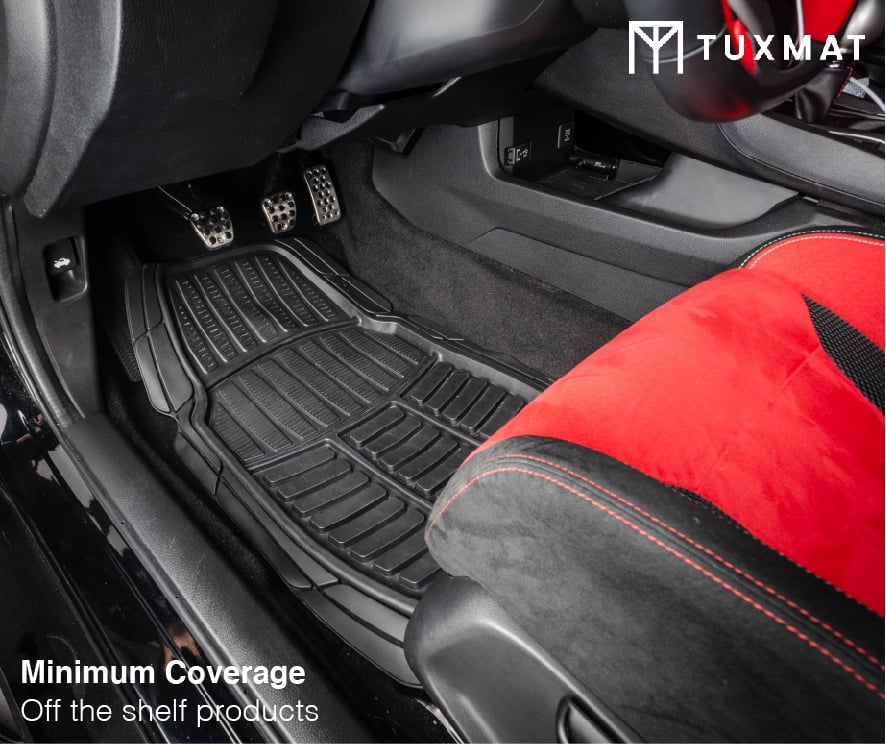 Custom-fit car mats


Average Coverage mats
Car mats that are specific to your vehicle and follows the contours of your footwell, often found at dealerships and/or third party vendors
More expensive than universal mats
Better coverage and protection over universal mats, but interior carpet is still partially exposed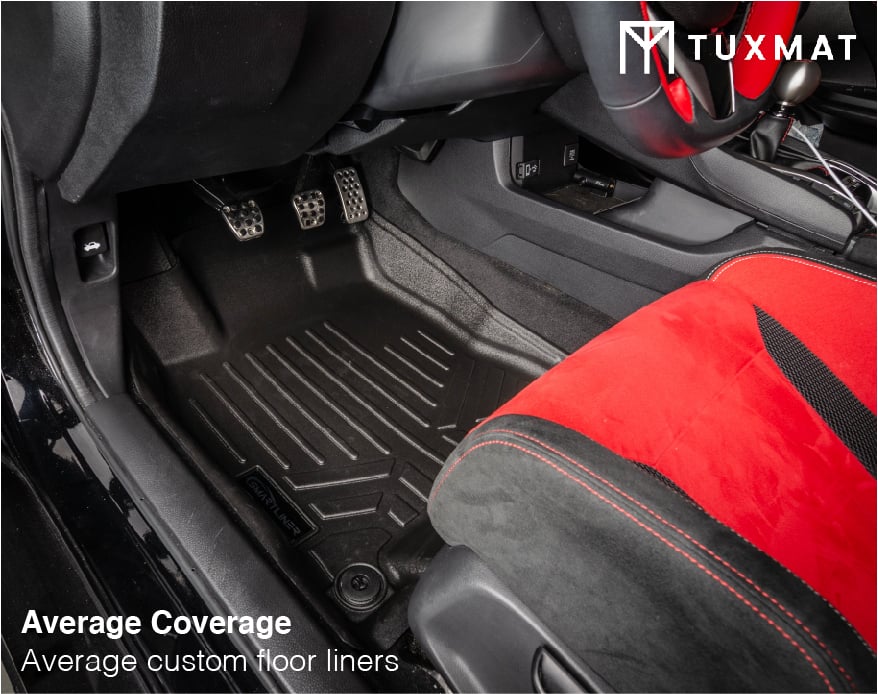 Max Coverage mats
Car mats made to cover the entire floor cabin
Comparable pricing to semi-coverage custom-fit floor mats
Extended vertical walls covering max amount of carpeted area, offering a complete protection package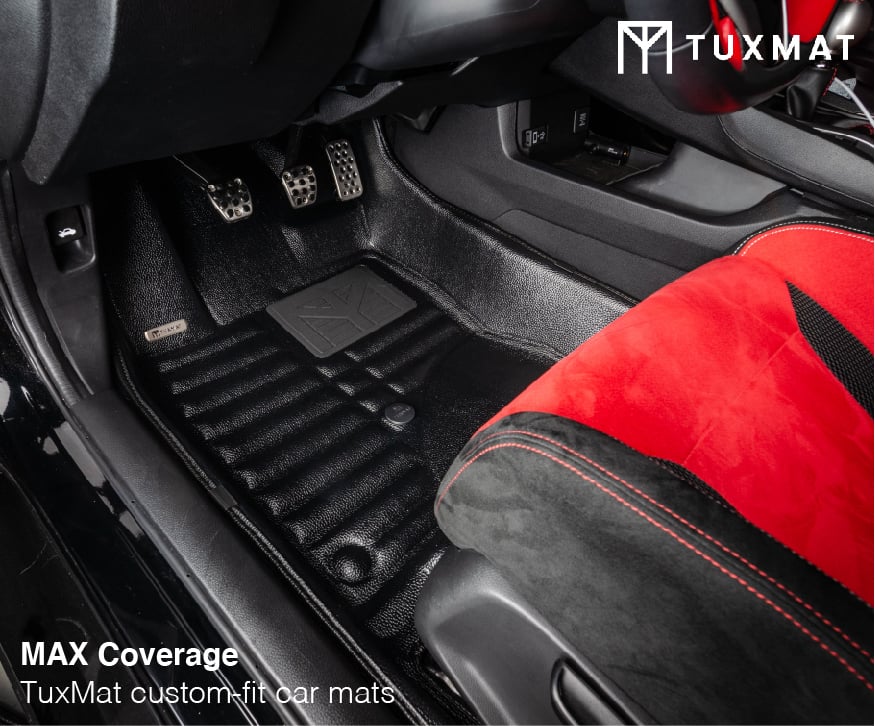 Care: Cleaning & Maintenance
When you're choosing car mats for your vehicle, you want a product that requires minimal cleaning effort, so you can spend more time enjoying your car. Here are some factors to keep in mind.
Carpeted Mats
Rather than repelling mud and water, carpet tends to absorb it, so it can easily stain and produce an unpleasant smell, if untreated
This will require getting your carpets cleaned regularly, not fun to say the least if you're a DIYer, otherwise it can be taken care of by professionals for a cost.
Mats with Deep Crevices
Universal rubber mats are typically designed with deep crevices to prevent liquids from flowing, but puddles can form and look unpleasant when they dry up
This is an easier job as a DIYer, but bringing your mats back to its original state will be extremely time consuming when cleaning out the crevices
Mats with Shallow Crevices
Designed for cleaning in mind, these mats are easy to clean as debris can be shaken off or wiped clean
Restoring to its original state requires the least amount of effort. All you need is a cloth and some water, and then air dry
Which Option Is Best?
As mentioned, it all comes down to your individual needs and preferences. Universal mats may be sufficient for some people, but if you're looking for the best protection, and also something that is easy to maintain, then custom-fit car mats will be the better option.
If you have any specific questions, feel free to reach out to our team by visiting our website. If you haven't already, remember to subscribe to get regular updates, tips, and learn about our upcoming events!