On Saturday, July 13, TuxMat hosted a Jeep Meet at our head office in Toronto, Ontario. From 10 a.m. to noon, we organized an event for Jeep enthusiasts to come hangout under the summer sun with coffee and doughnuts. A colourful array of Jeeps gathered at the center of our parking lot, turning it into an outdoor showroom of impressive offroading machines. Jeep drivers started to pull in very early on, and the group's good energy carried us beyond 12 pm.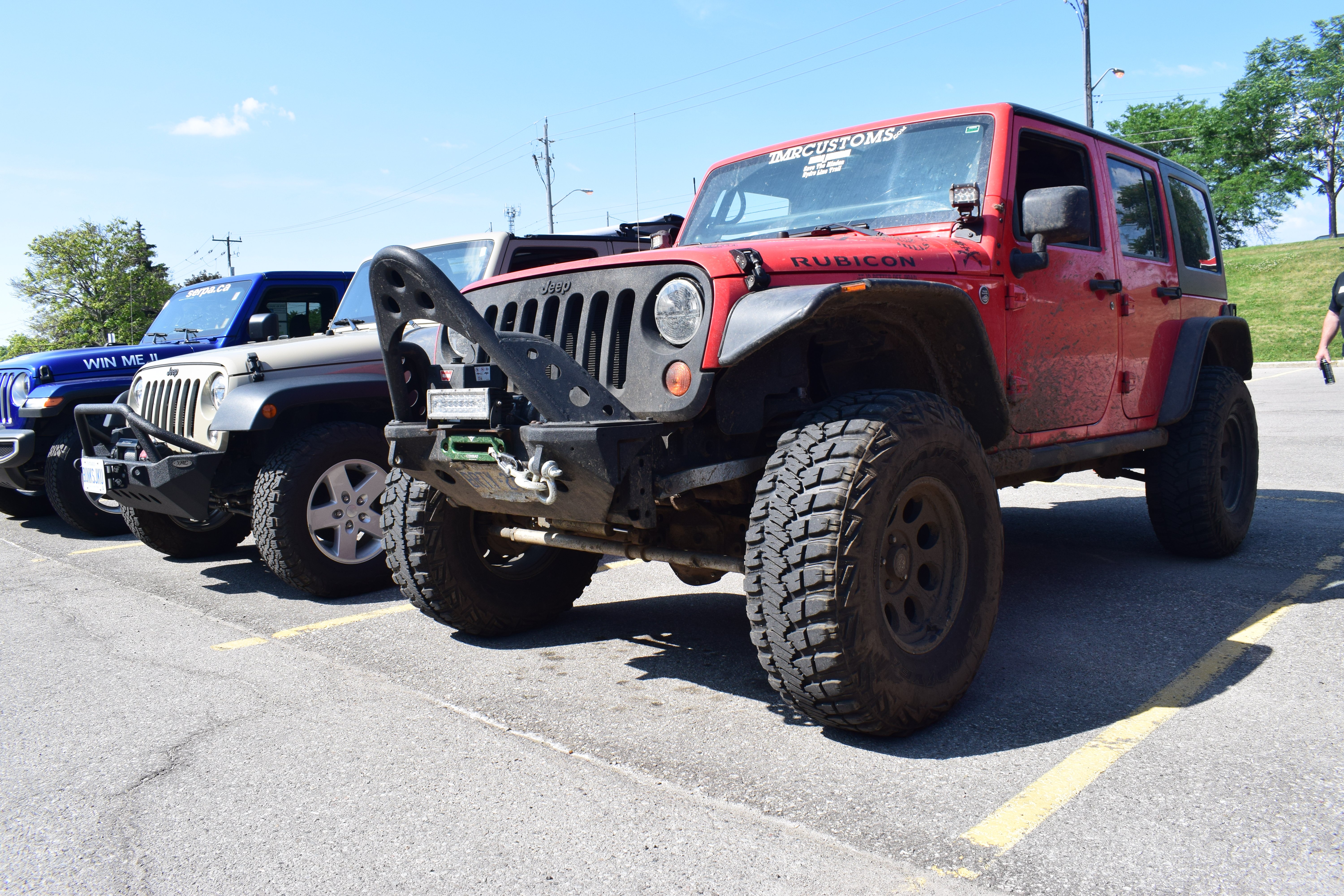 Our entire team was circling to chat with our Jeep friends, and answer questions about our products. Tours of our warehouse were also offered for a behind-the-scenes glimpse at TuxMat, in order for customers to get a better understanding of our operations, and to see our newly renovated head office. After learning more about our company and products, attendees got to take advantage of free mat installation handled by our team members.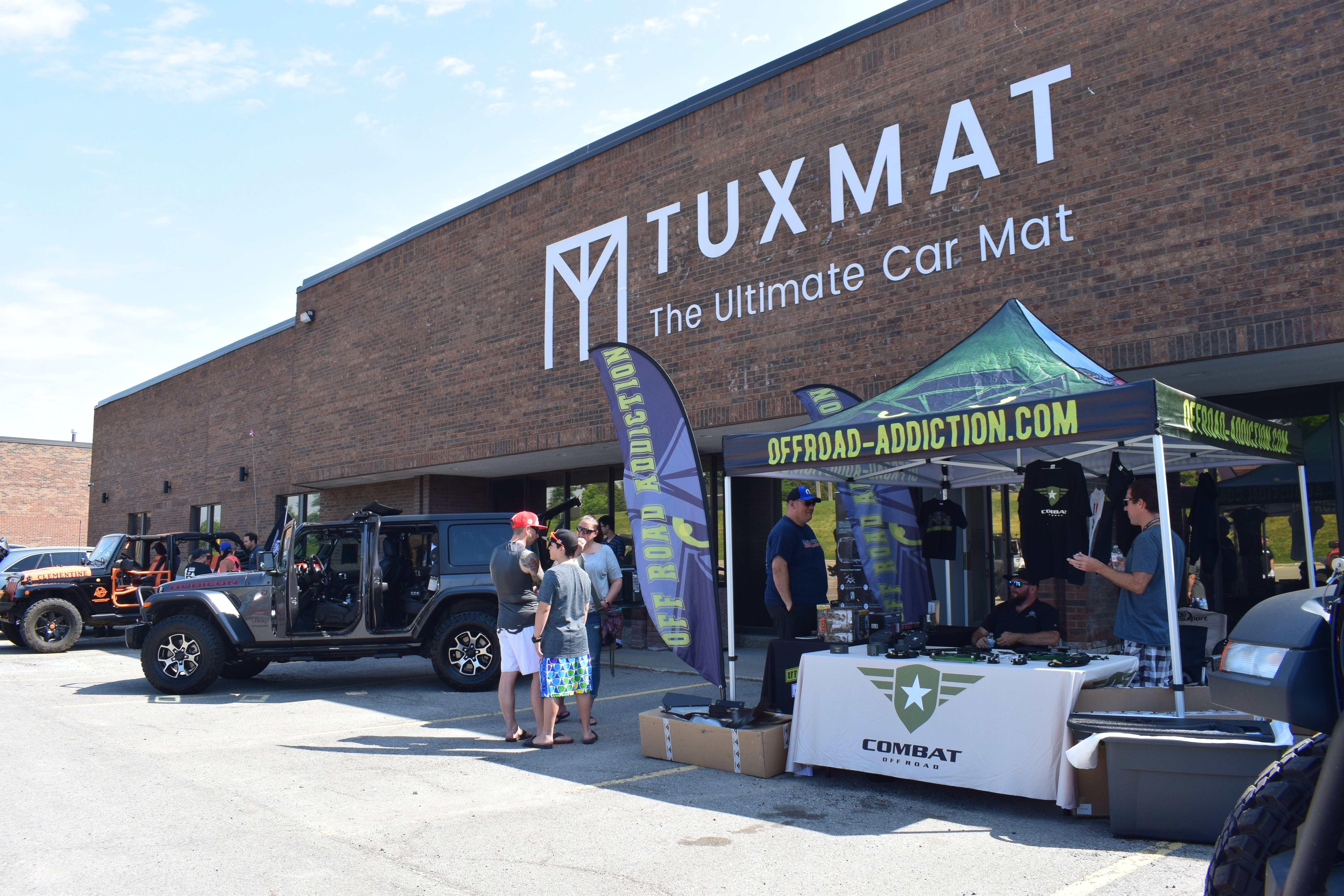 The TuxMat team would like to extend our thanks to JeepBeef for sponsoring the event with us. To our organizer Solo Jeeper. To our other partners Off Road Addiction and Combat Offroad. And of course, we'd like to thank everyone who joined us to make the event a blast..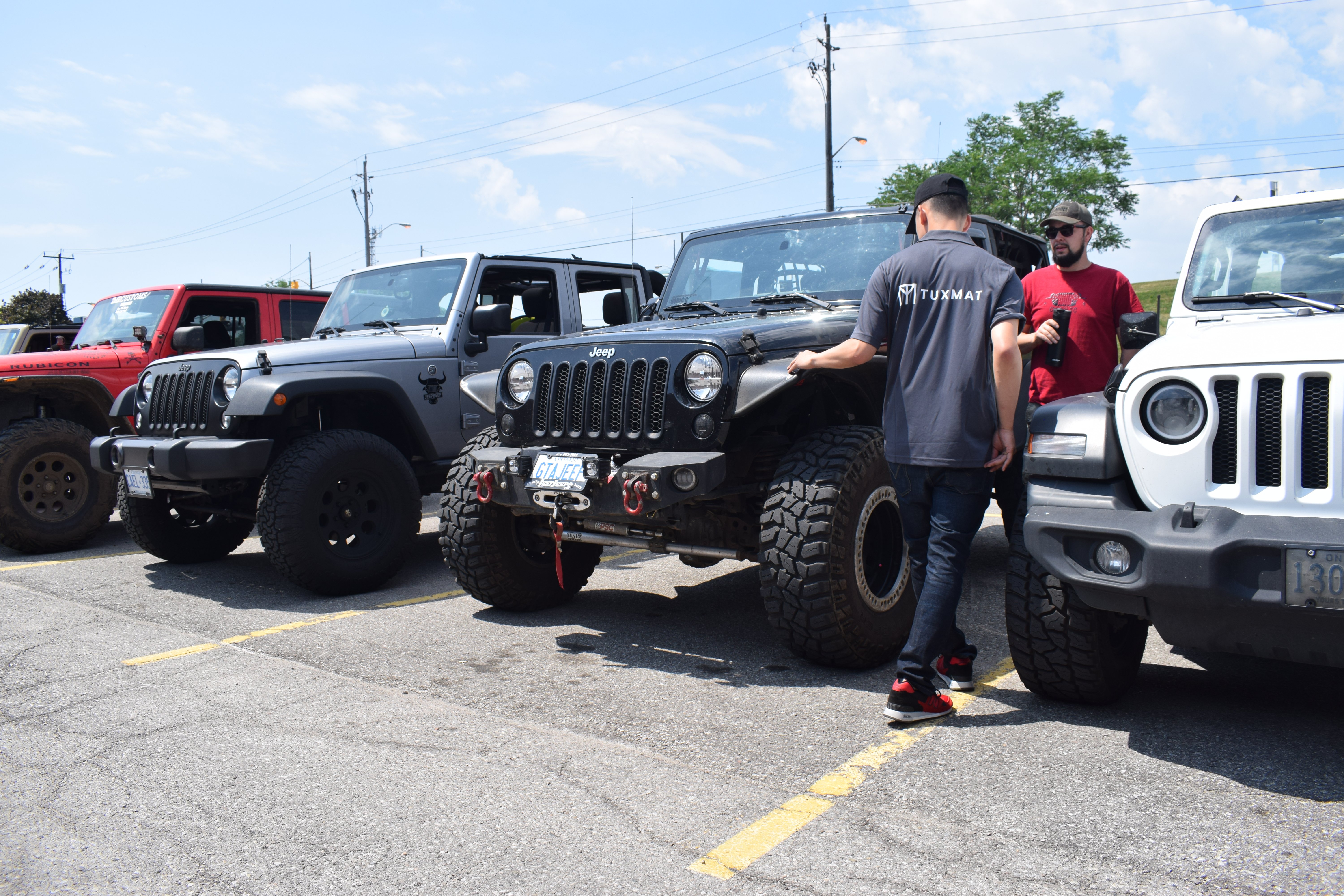 At TuxMat, we will continue to host these events, as they have provided us with an amazing opportunity to connect with our customers and fellow car enthusiasts. Planning for the next event is currently in the works, so look out for the announcement of when the next meetup is, and what car enthusiast group we will be collaborating with. Follow us on Instagram or Facebook to be the first to know about future events [insert @].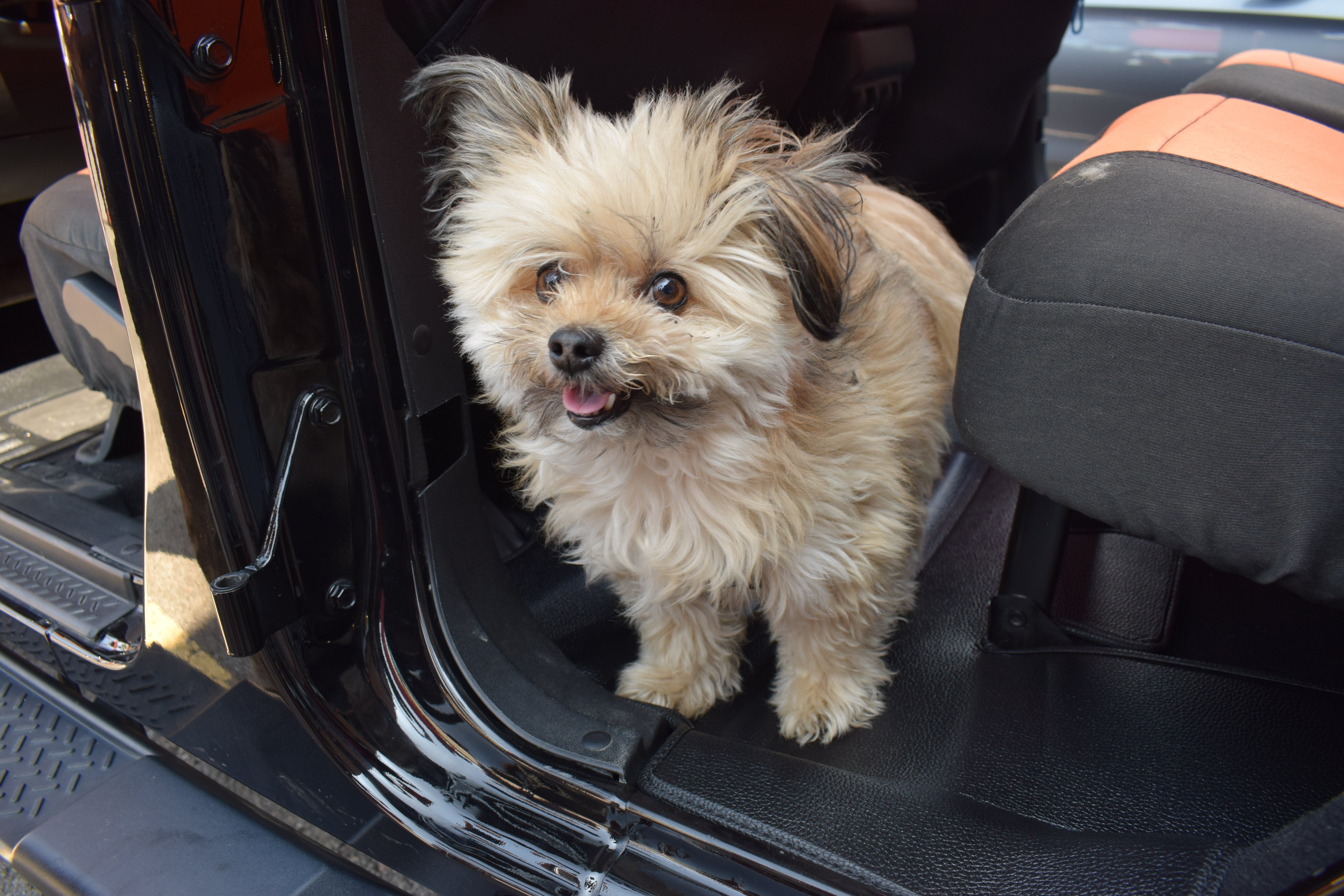 Overall, the beautiful weather, music, good conversation, and new connections was what made the event a success for us. Feel free to bring friends and family, because even if they aren't necessarily car lovers, we still provide an abundance of treats, cute dogs and good vibes.