TuxMat attended the 2019 SEMA Show from November 5th to the 8th. Our team flew from Toronto to Las Vegas to introduce TuxMat at the Las Vegas Convention Centre. We knew the show would be big, but no amount of research could have prepared the team for how overwhelmingly massive it was. Everyday, we tread at least 30 000 steps, and we still didn't get to see all that we set out to. Next year, SEMA plans to cover even more surface area with the addition of a whole new building to the venue.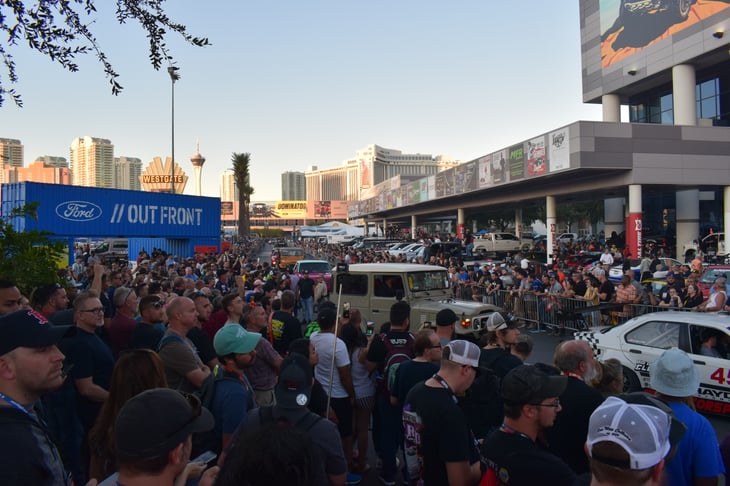 For car enthusiasts like us, this was truly the social event of the year. Our thanks to the SEMA organizers for such a warm welcome, and for helping us make our first experience such a success. The SEMA Show provides a truly unique opportunity to meet others that are involved in the automotive aftermarket industry. We are so grateful to be part of an industry event that brings together upwards of 170,000 people that have the same passion for the industry as we do.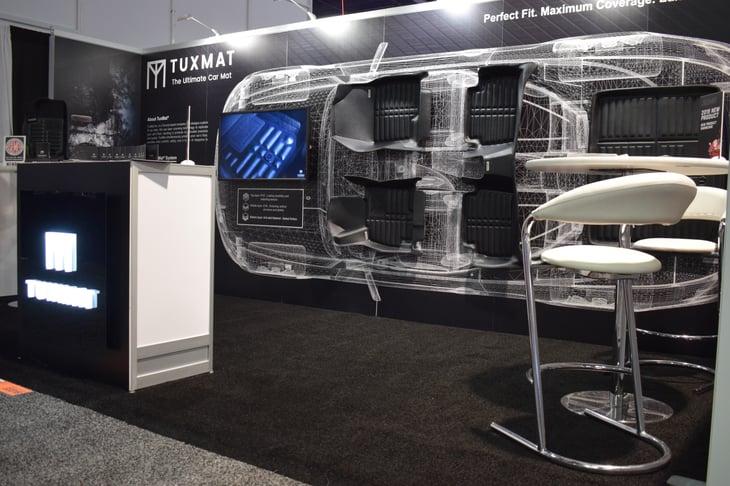 The team really enjoyed seeing all the beautifully modified Toyota Supra and Jeep Gladiator models. It seems they were the choice cars of the show, and they made the most noise at the convention, both figuratively and literally. Another special feature of SEMA is how interactive attendees get to be with all the amazing cars on display. The TuxMat team particularly enjoyed getting up close and personal with the Lamborghini's. There was collectively around 1500 vehicles gathered under the Las Vegas Convention Centre roof during SEMA.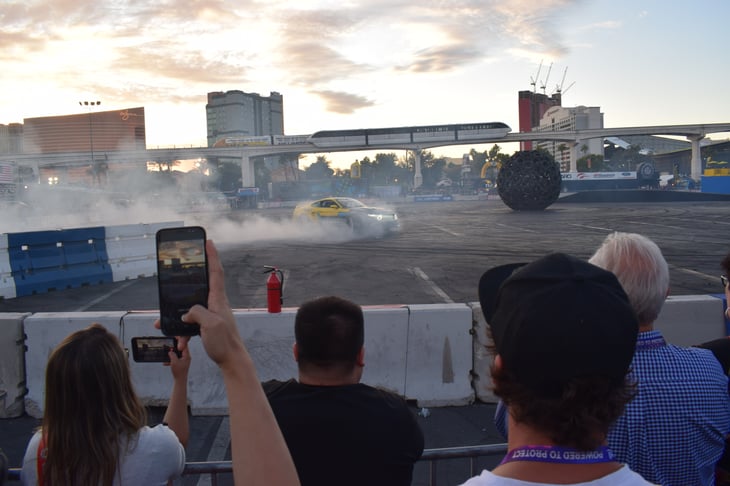 Our booth was located in the Upper South Hall with the other first time exhibitors. We are very pleased with how much interest TuxMat generated among the attendees. Our product is quite unique, TuxMat really stood out in terms of coverage and aesthetics. Everyone we met was passionate, upbeat, and willing to share their insights. Overall, the SEMA Show 2019 was a blast, and the TuxMat team was very grateful for the opportunity to attend.