The TuxMat team is made up of people who take pride in their cars. We are busy, on-the-go car enthusiasts. While we put a lot of effort into keeping our cars in mint condition, we are like anyone else who has kids in the backseat, or enjoys indulging in drive-through food. Things happen, the kids spill, and we occasionally make messes too.This is why it is one of our top priorities in development to make TuxMat as easy to clean as possible.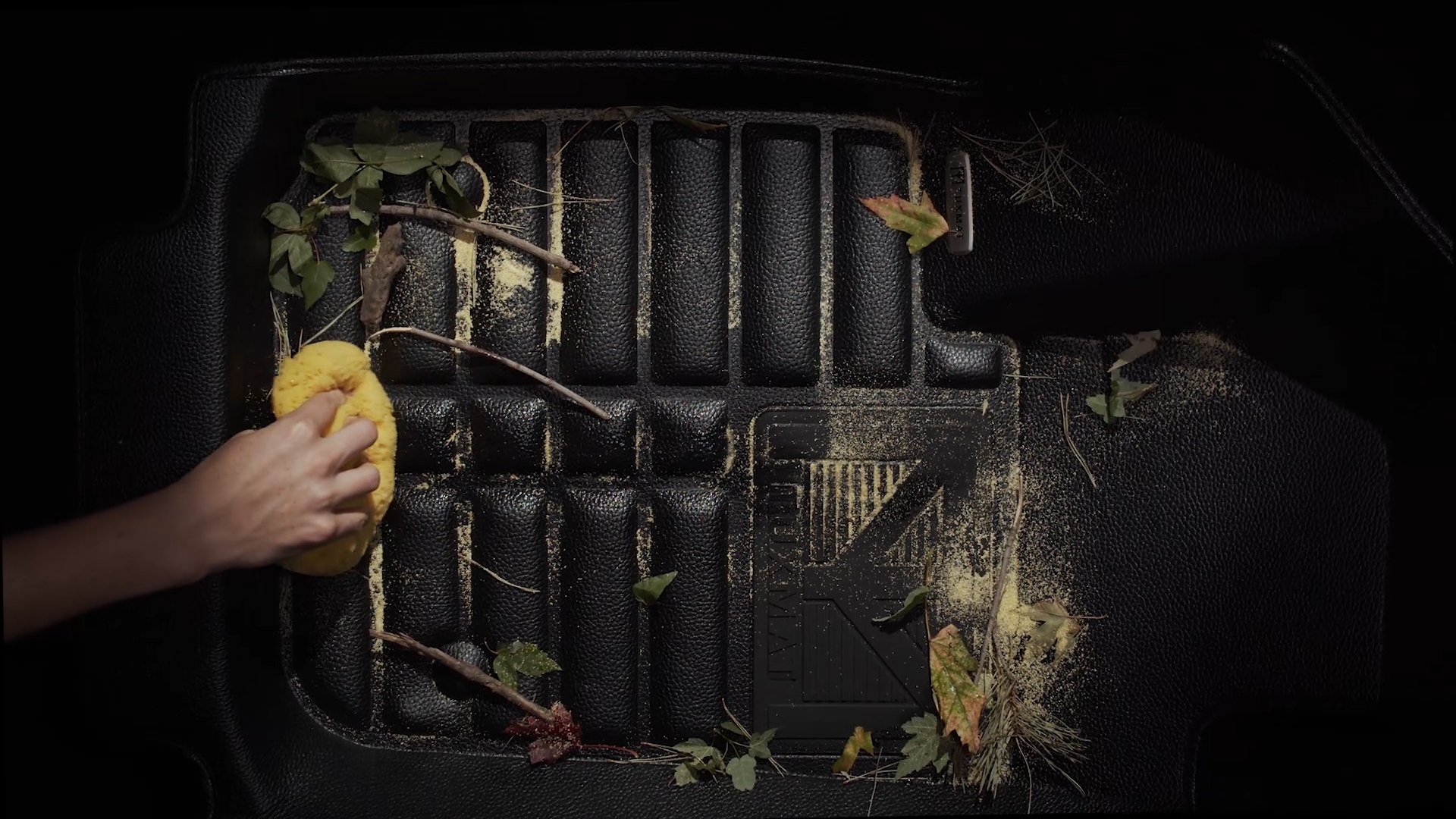 There are two ways you can go about cleaning your TuxMat. The Quick Clean method is more commonly used after an unanticipated spill (you bought the kids ice cream again?!), and is sufficient when you are giving your car a quick clean-up. All this requires is to give TuxMat a wipe down with a damp cloth, ideally a microfibre one.
For a Total Deep Clean, remove TuxMat from your vehicle, and shake off all debris from the surface. Splash TuxMat with water, using a garden hose is easiest. Scrub TuxMat with a gentle sponge, a generic household cleaning sponge will do. Rinse it off with water again. Wipe TuxMat dry with a microfibre cloth, and your TuxMat is brand new again. Just reinstall into your vehicle using our simple installation guide. We suggest doing a deep clean of TuxMat at the end of each season, or after a particularly bad winter.
We hope our simple cleaning tips were useful. If you take as much pride in your vehicle as we do, we know you will really enjoy having a car floor that looks just as pristine as the rest of your ride when you install TuxMat.